Pay-Less Announces 2nd Annual Bag Your School Contest Winners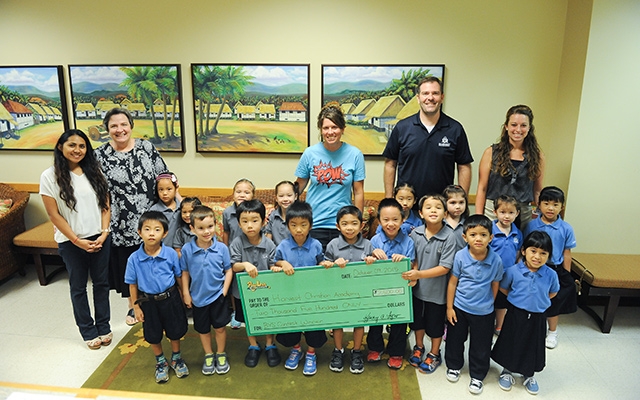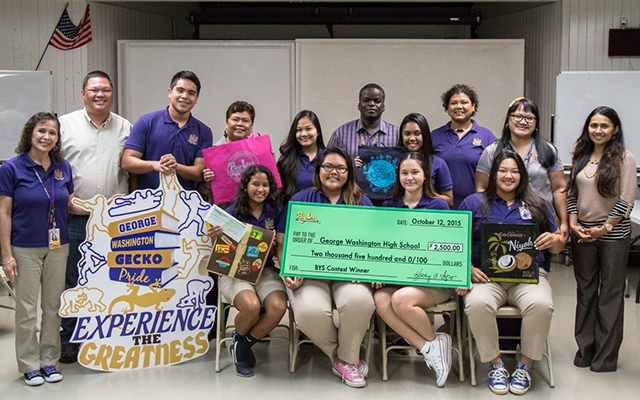 October 13, 2015 - Hagatna, GU
Pay-Less Supermarkets launched the 2nd Annual "Bag Your School" Contest on August 3, 2015. This year, the contest awarded $2,500 to the top school in each of the following categories: Large School Category and Small School Category. The two-month contest was amongst elementary, middle, and high schools on Guam. For each reusable bag a customer used, one "bag point" was added to the school of their choice. The contest ran from August 3, 2015 – September 30, 2015.
On October 12, 2015, Pay-Less Supmermarkets presented twochecks. The first check was presented to George Washington High School, whotook first place in the Large School Category by accumulating a total of 2,834 bag points. The second check was presented to Harvest Christian Academy, who took first place in the Small School Cateogry by accumulating a total of 1,918.
The Pay-Less "Bag Your School" Contest was created as part of the M0B Kids Campaign, which is an expansion of Mission Zero Bags. The M0B Kids Campaign aims to educate and encourage "green" healthy habits of change in the younger generation. Pay-Less Supermarkets continues to encourages the community to continue to use reusable bags in efforts to reduce the amount of plastic bags on our island.