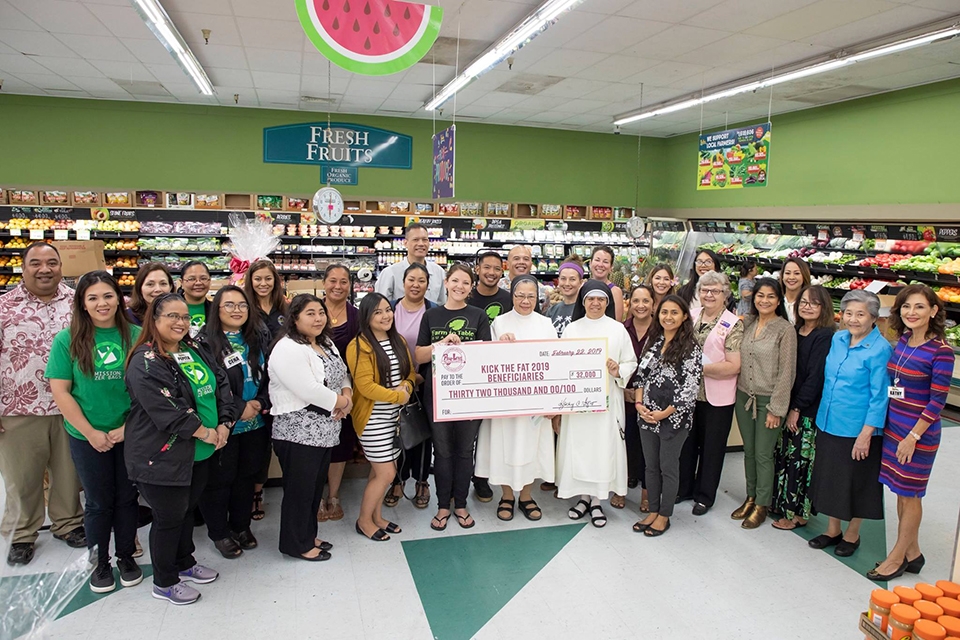 The race aims to inspire healthy living and an active lifestyle across all ages and fitness levels. It also serves as a reflection of Pay-Less Community Foundation's passion for strengthening Guam's Community.
In 2019, the Kick the Fat 5k/10K Run/Walk raised over $32,000, which was allocated towards 7 nonprofit organizations - Ayuda Foundation, Farm to Table, Guam Animals in Need, Guam Memorial Hospital Volunteers Association, Rigalu, Inc., St. Dominic's Senior Home Care, and Victim Advocates Reaching Out.
This year, through the Kick the Fat Mini-Grant, we have chosen the following nonprofit organizations to receive the KTF20 proceeds.
2020 KTF beneficiaries include:
Duk Duk Goose, Inc.
Snake Pit Wrestling Academy Guam
Mañelu
University of Guam Endowment Foundation